How to upload your SH parameter files to this Database
This database was designed to accumulate SH parameter files made by many EPR specialists. The format of the parameter files is same as the "Roadmap" input file of EPR-NMR© program. The details of this format is described in the Help page. When you determine a new SH parameter for any center, please upload it to this database. This will be of benefit to you as well as other many EPR users. If it is difficult for you to prepare EPR-NMR© input file by yourself, please contact to us (go to Contact page) and then we will help you or create your SH parameter file. Before uploading your files, please visit to the Login page.
Step 1. Click "Upload" to display upload form.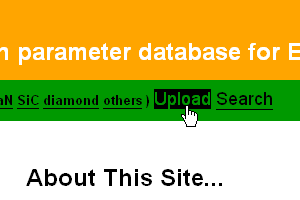 Step 2. If you have not logged in, you will go to the Login form. Otherwise go to Step 3.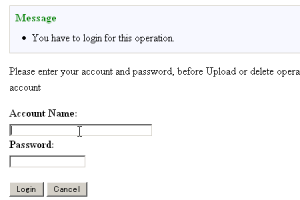 Step 3. Select category that you want to upload your file to.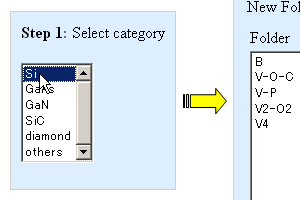 Step 4. Select folder or create new folder.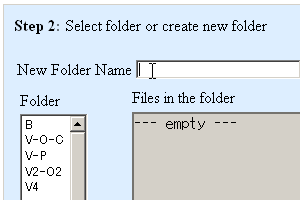 Step 5. Select uploading files in your computer.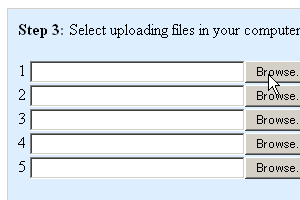 Step 6. Push "Send..." button.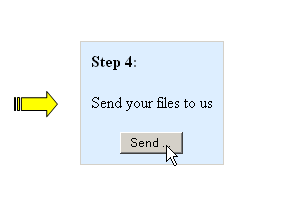 Step 7. The uploaded files are automatically calculated with your default parameters, and the server will return you an angular-map output. Please carefully check this result whether it is just you expected or not. If the result is not valid, please correct the file using "Edit" command (see Database).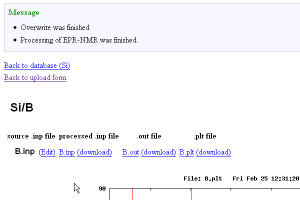 printFooter(); ?>